Upstate SC
Greenville, Spartanburg, Anderson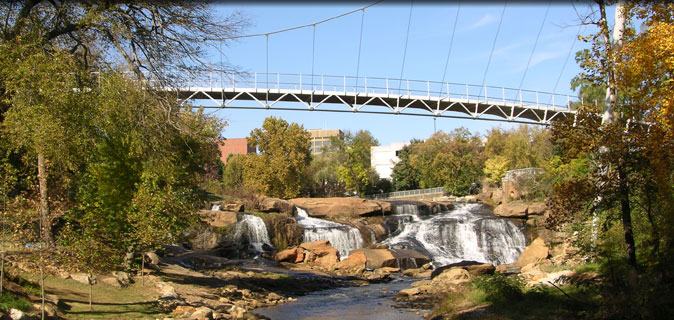 Greenville
Greenville South Carolina is set among the foothills of the Blue Ridge Mountains in the northwest corner of South Carolina. Greenville's vibrant community welcomes visitors to experience breathtaking views and Southern charm.
Greenville Attractions are held at a number of venues throughout the city and are geared to entertain any interest that you may have, starting with beautiful Falls Park on the Reedy and the acclaimed Liberty Bridge, a 355 ft pedestrian walkway overlooking the historic waterfall in our vibrant downtown. Visit our museums, galleries, the Greenville Zoo and more. And throughout the Upcountry, there are more than 500 historic sites as well as the famous Blue Ridge Mountains with pristine lakes and forested trails. Greenville also offers performing arts venues with a full calendar of plays and concerts throughout the year. The most difficult decision in planning your visit will be where to begin.
Greenville Arts and Entertainment: Whether it's cultural museums and galleries or upbeat music and theater you're looking for, Greenville's got it! With great venues like the Peace Center for Performing Arts and the Bon Secours Wellness Arena, as well as quaint community theaters, you're sure to find Greenville festivals and events to suit your fancy. Throughout the year, the Upstate welcomes nationally-known artists to take the stage; however, Greenville also takes great pride in showcasing our local musicians at various special events, festivals and locales. Visual and performing arts play an enormous role in Greenville's thriving community, and we are proud to highlight our talent to visitors at every opportunity.
Sports & Recreation: Whether you're a player or a fan, you'll enjoy the sporting life in and around Greenville. Catch tomorrow's baseball stars on the Greenville Drive, class A affiliate of the Boston Red Sox, at our award-winning downtown Fluor Field, or head out to one of our region's universities and colleges to show your collegiate support for our local teams. There is plenty of Greenville recreation; and for the true outdoorsman, our city, county and state parks provide the perfect setting for biking, hiking, boating, fishing and camping. The Blue Ridge Mountains are more than a stunning backdrop to Greenville. Get out and enjoy Greenville lakes, rivers, waterfalls, trails and picnic areas. It's all found in Greenville and the Upcountry - the place where good sports are always greeted with a rousing cheer.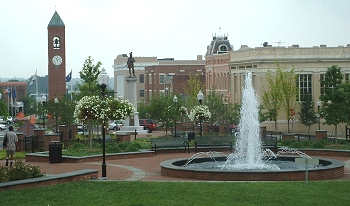 Spartanburg
Situated in Upstate South Carolina, Spartanburg County offers an unparalleled climate for business and exceptional quality of life. At the crossroads of Interstates 85 and 26, this world-class community is the cradle of economic development in the Palmetto State, making it the place to live, work, play and invest.
When you've been around since 1753, you've got some stories. Spartanburg has history and is proud of it. It is a common history shared by many, and, it is as diverse as the colors in a handmade quilt. The different perspectives and topics of our local history all come together — patched together with pride and loyalty - telling a beautiful and complex story that is willingly shared with others. If you like history and want to understand how the past has made Spartanburg the Hub City of Upstate South Carolina, take the time to visit the many places that are dedicated to preserving and perpetuating the people, places, and events of the past that continue to shape our community.
There are so many places to visit, so many people to meet, so many stories to hear, so much history to appreciate. A good place to start (and it's free) is the Spartanburg Regional History Museum at Chapman Cultural Center in downtown Spartanburg. Here you'll find Spartanburg's history laid out in major topics of interest, such as the wars, the colleges, the textiles mills, and the land. But to experience Spartanburg's history firsthand, venture out to the actual places where it all happened… Walnut Grove Plantation, the Seay House, the Price House, Glendale Shoals Preserve, and each small town in between. Each has its own story to tell. Look for the memorials, the parks, the town squares, the cemeteries to get a better understanding of why Spartanburg is home to longstanding families, international businesses, and people looking put down roots in the deep and fertile soil of cultural growth.
Welcome to Spartanburg
It's hard to find a prettier place to play outdoors. From our beautiful lakes and rivers to our nature preserves and botanical gardens, Spartanburg showcases the beauty of the Piedmont. Get up close and personal with the Carolina Panthers at the Panthers Training Camp. If you are coming for a sports tournament, you'll probably be playing at our latest, state-of-the-art regional park facility. With 12 ball fields, a championship stadium, and unmatched site amenities, Tyger River Park is one of the country's premier softball/baseball tournament facilities, and host to National Championships and World Series tournaments.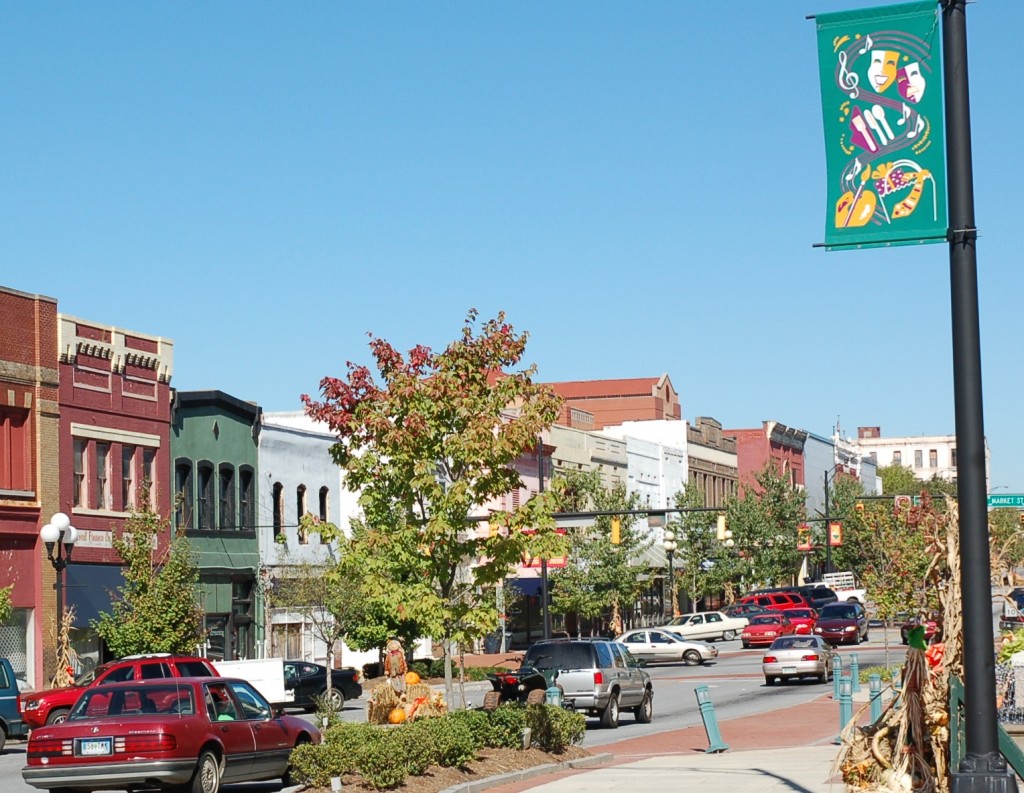 Anderson
Anderson County boasts a mild climate with four distinct seasons, 55,950-acre Hartwell Lake with nearly 1,000 miles of shoreline and a thriving economic and cultural community. Located along Interstate 85, midway between Atlanta, Ga. and Charlotte, N.C., Anderson County has one of the lowest costs of living in the United States and is a thriving industrial, commercial and tourist center.
From its early beginnings at the frontier of the U.S. to its textile heyday and beyond, Anderson has been a bright part of the upcountry of South Carolina. Located in the foothills of the Blue Ridge Mountains and on the shores of Lake Hartwell, nearly 200,000 people call Anderson County their home.
Fishing at a Championship Level requires a Championship Lake and one of the largest in the Southeast is Lake Hartwell. Due to our popularity among tournament organizations, Lake Hartwell has hosted events from organizations such as the American Bass Anglers, BASS, FLW, Fishers of Men, The Bass Federation and many other organizations as well as regional and national television shows. Covering 56,000 acres with 962 miles of shoreline, Lake Hartwell hosts an average of 10.5 million visitors annually throughout its recreational area, campgrounds, boat landings and marinas.